HONEYLAND BLOG
HONEYLAND BLOG
Welcome to the Honeyland Blog! We've made this blog as an alternative writing space to our facebook page. Here, we will write longer stories, present festival ideas and exciting news, share music and art that we like and explain our visions and concepts more thoroughly. Please follow our facebook page where we will link to new blog posts and feel free to comment or even write to us on info@honeyland.dk if you want to create a post here. The posts can be written in both English and Danish.
Welcome to the Honeyland Blog! We've made this blog as an alternative writing space to our facebook page. Here, we will write longer stories, present festival ideas and exciting news, share music and art that we like and explain our visions and concepts more thoroughly. Please follow our facebook page where we will link to new blog posts and feel free to comment or even write to us on info@honeyland.dk if you want to create a post here. The posts can be written in both English and Danish.
Welcome to the Honeyland Records Studio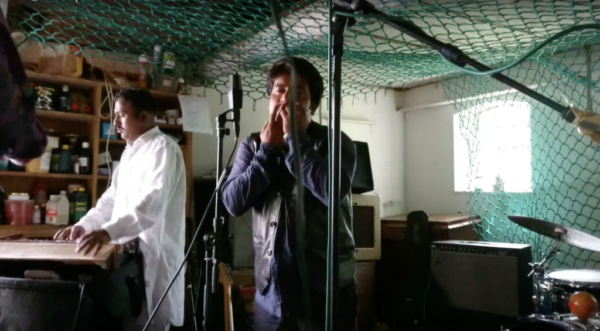 By the Studio Volunteers
20.07.18
Here you have the opportunity, by appointment with the studio volunteers, to record a live-session with your band, commence a newly spawned collab with other performers on the festival, or perpetuate a whole other musical idea.
The purpose of the recording studio is to make a space for the very special energy that occurs between the many musical souls visiting Honeyland. It's going to be possible to book a session for festival-goers and performing artists during the festival, but more important, we want to create unexpected collaborations between creative souls! The volunteers of the studio aim to curate exciting sessions, that will later be published through Honeyland Records. So feel free to grab a hold of the curators if you've got a crazy idea!
We're looking so much forward to see you!
Spend your Holidays at Honeydays!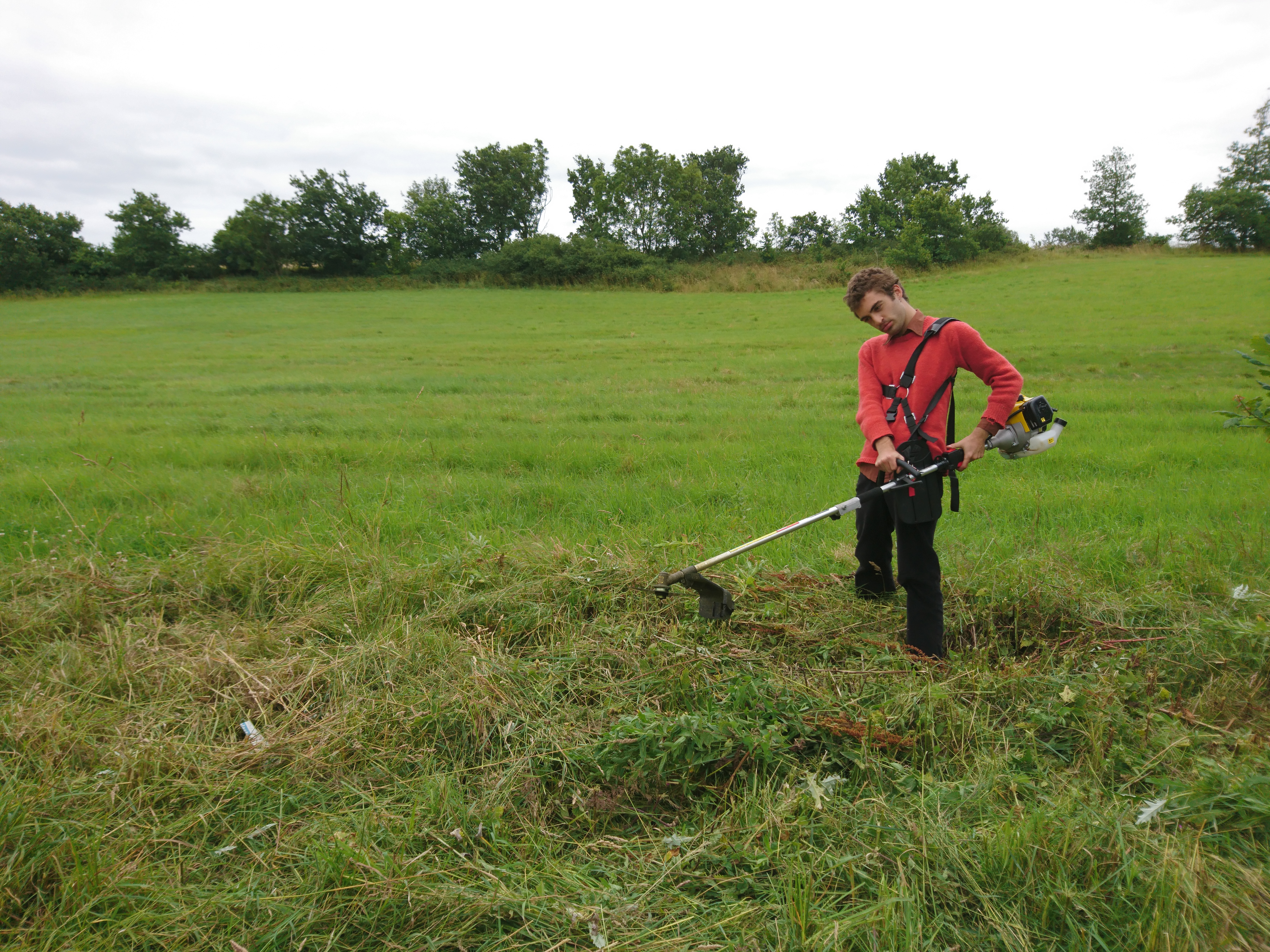 By Jacob Kaarsberg
11.07.18
We invite you to join us for a week's magical Honeydays! Since the beginning days of Honeyland, our core values have been co-creation and voluntarity. We insist on this, because of the common feeling of intimacy and co-owner ship that follows. When you've helped build the stage that carries extraordinary musical experience or helped cut the veggies that carries your co-festivalgoers through four intense days of strong impressions, you are doing something meaningful to add to the greater cause – you're co-carrying Honeyland Festival! In a small festival like Honeyland you really see your own creative potential when witnessing the difference you make by even small initiatives like having a purple lamp light on a specific tree you find fancy.
This is why we think the Honeydays is a really important part of the festival. You can join us for the official week of Honeydays from 26th July to 1st of August, or even come before. It will be a week of preparing all the small details that make up the bigger Honeyland picture so the things you'll work with will vary a lot. There are also very free frames, so maybe you will be working on an initiative that wasn't planned but will add something special to make the festival more beautiful.
During the Honeydays we will serve free meals, coffee and snacks for happy volunteers and of course we will also take work-breaks to go swimming or watch a movie in our own cinema.
If you're interested in coming help build up a whole festival, learn to build and organize and get to know the sweet Honeyland Family write to volunteer@honeyland.dk and we'll welcome you with open arms.
By Anders Winkler
11.07.18
This year Honeyland Festival introduces the Beehive, which will turn into a club for all you late night Honeylovers, hitting you with sweat dripping rhythms all night long. Each evening, the program is set to move your feet. Each morning when you wake up, gazing in the grass with a coffee in your hand, we will move the stereo outside in order to create the perfect surroundings for live vinyl presentations – made with some of the finest records you will find spinning out there in the world.
THURSDAY
01:00 – 04:00 – HONEYLAND AND FRIENDS – Welcoming you to the Beehive Floor!
The Honeyland organizer's team will gather with their friends in a supergroup of music enthusiasts combining a wide range of genres. They will present all from danceable rock, 80's bangers, trance tunes from the middle-east and lastly let the night diffuse into wild techno. Come join us for some sweet Honey Lovin' on the dancefloor of this grand opening.
FRIDAY
10:00-12:00 – JONAS TORSTENSEN PRESENTS: MODERN DANISH LO-FI OM VINYL WITH ENTHUSIASM
The set will be a journey into the depths of modern Danish Lo-Fi on vinyl. Jonas Torstensen is a dedicated collector and free spirit, who recently launched his own label "Pladeselvskab" where he helps aspiring Danish musicians to get an output for their music. In his debut Honeyland set he will be presenting the recent wave of Danish music from ten years back and uptil today showcasing projects often overlooked by the mainstream radar.
01:00 – 04:00 – SPREAD LOVE UNLTD.
Join us for an exclusive set packed with tantalizing rhythms and euphoria on vinyl. Dirty black disco and dusty soul dancers blended with wild tropical Jazz-Funk and Latin-American rare grooves. Music for lovers, all smiles and hands in the air. No footwear required, dancing guaranteed.
SATURDAY
10:00 – 12:00 – KIPANGA DIDIER PRESENTS: HIHGLIFE DISCO OF GHANA
Open your mind and ears to real raw rhythm from the eastern and southern part of Africa, from the sixties and up until nineties. Genres will include Afrobeat, Funk, Disco, Makossa, Rumba Congolaise and Zouk.
01:00 – 04:00 – KIPANGA
Kipanga (ain't no sleeping on the Roots) is a man of the world, a traveller and Pan-African record collector living in Copenhagen. Firm believer in the power of music to connect diasporas, cultures and people. Records spinning with warm rhythms from even warmer places.
SUNDAY
10:00 – 12:00 – GROOVEYVIBESMAN PRESENTS: STREET MARKET MUSIC OF MEDELLIN
This will be an arousing presentation of finds from Medillin containing music from Colombia and adjacent countries from 1940 – 1985. The mix is made strictly by crate digging the streets of downtown San Antonio and will be a delicate introduction to the music of Latin America combining Salsa, Bossa, Afro-Cuban and Cumbia. This will definitely contain lots of wild sounding horns, crazy rhythms, something for the dancer and something for the sun bather.
01:00 – 04:00 – SUNRIZE TROOPER
Sunrize Trooper is the moniker of Nikolaj Bruus, a rock musician amateur and eclectic DJ endeavour, lots of joyous cheese, open and free, emotional fun, love and joy and passion for music. Everything from spacy euphoric house music, blissfully thumping techno, maybe a couple of indie rock and hiphop classics, whatever's shoegazey and danceable, to early 90's rave, lush IDM and strangely deconstructed trance. From the raw off-kilter rhythms of UK jungle / garage and wonky stuff to soul-infused warm italo disco, cosmic jazz interludes, or forgotten (or not the least forgotten!) 80's synth pop.
Honeyland visits 'Croque Monsieur'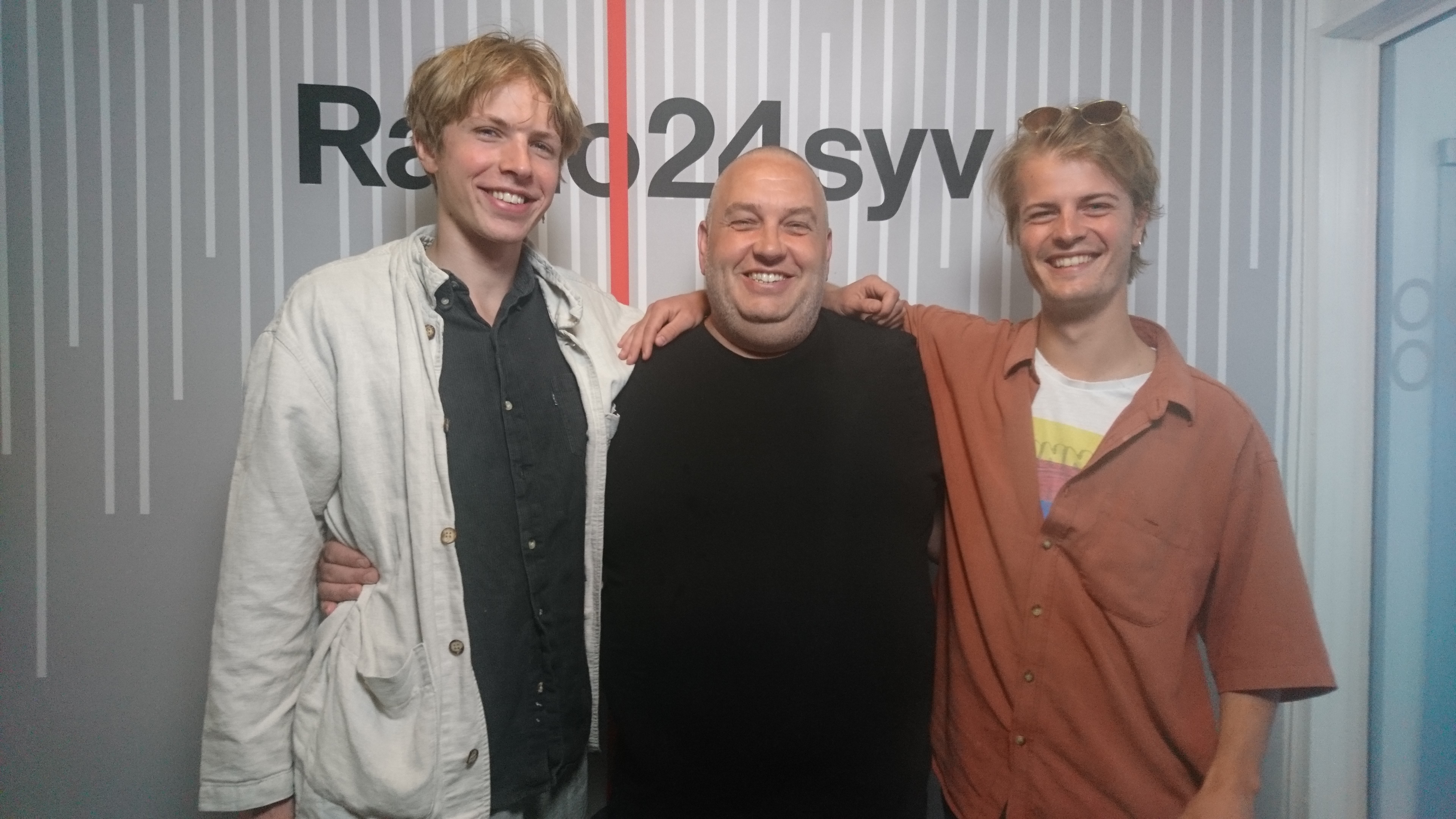 Anders og Jacob fra Honeyland Palace besøger Morten Lindberg (AKA Master Fatman)'s søndagsprogram 'Croque Monsieur'. Der bliver fortalt anekdoter om festivalen og snakket om tillid og håb om fremtidige lyse tider. Lyt til det hele som podcast her
Rent YOUR bike at Honeyland Palace!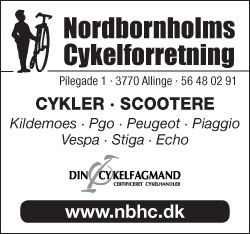 NBHC, the local bikeshop, will rent out bikes at the festival grounds so you and your friends can go discover the overwhelming Bornholmian landscapes together. The bikes can be rented for min. 1 day, and the prices are as follows:
1 day 80 DKK
2 days 150 DKK
3 days 210 DKK
4 days 260 DKK
Honeyland Pop-up Programme!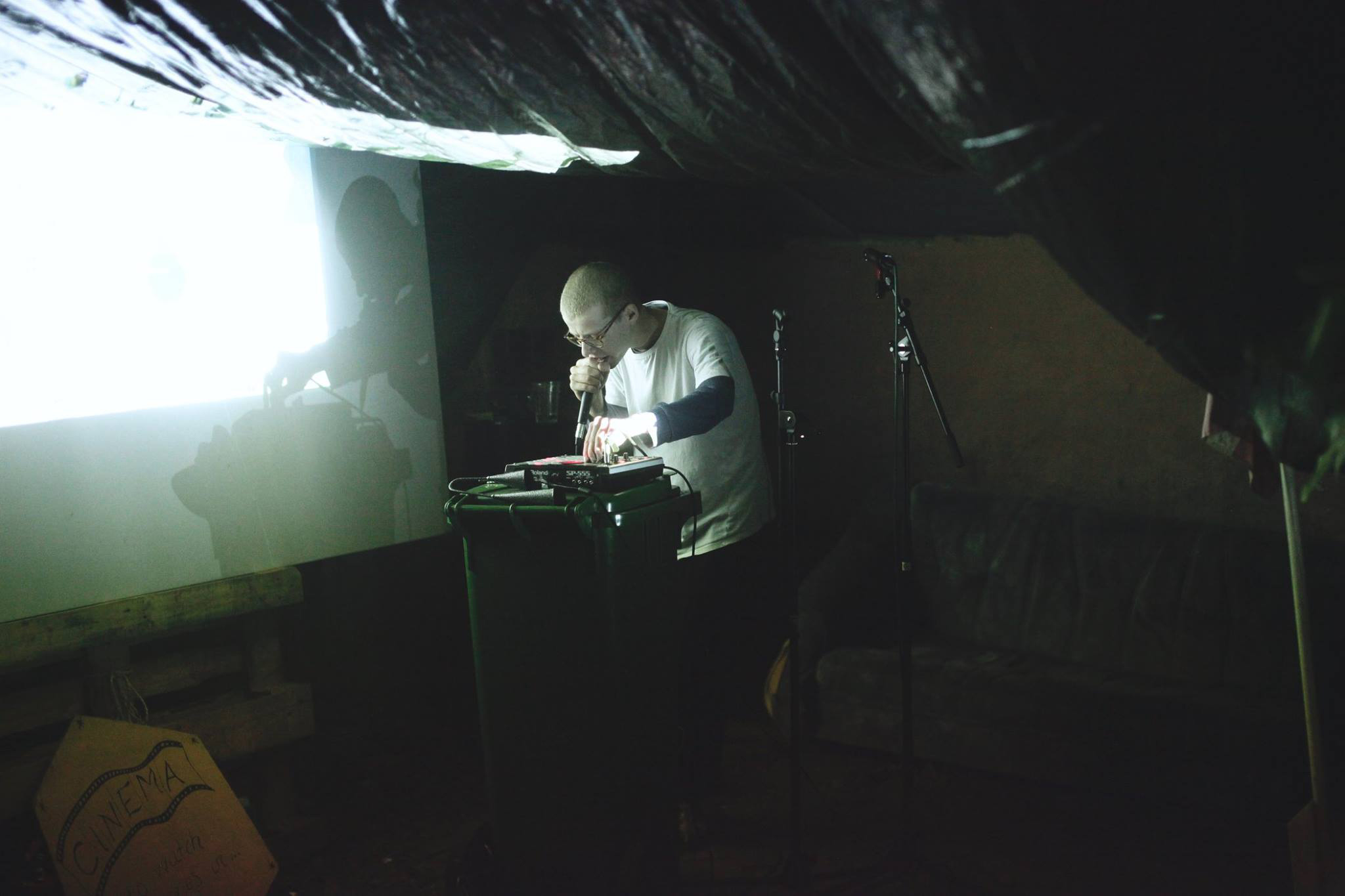 Beside our curated program of music and arts we have given a part of the curating role to participants at Honeyland Festival. All around the festival we have created spaces to host spontaneous ideas – the cinema and amfiscene are equipped with soundsystems and we have many other oasises for pop-up performances, workshops or completely different things! There will be an open timetable at the infocenter where you can add your special idea to the pop-up programme. There will also be instructions on how to set up something with help from our volunteers. So don't hesitate bringing your theater group or synth pop duo – Honeyland is your free space!
The workshop area will also be open for the visual artists with creative craving. Here you can find tools, painting and a lot of different materials to make sculptures, paintings and alike. Make your personal masterpiece and install it in the interactive sculpture gardens of Honeyland Palace!
More info will be available at the festival.
Prepare for wasteless dining!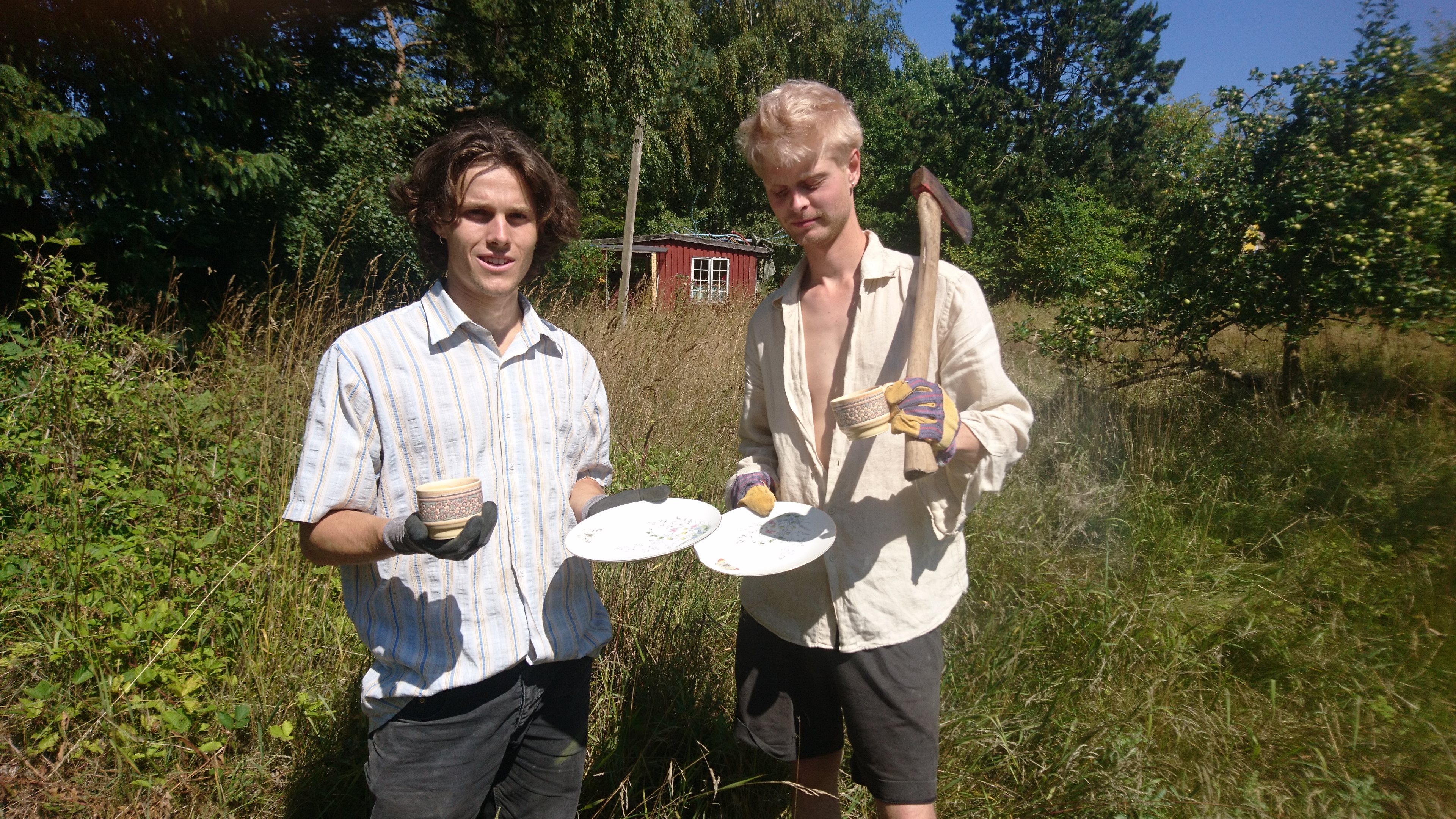 Honeyland Festival will try to limit the amount of trash outcome notably – we will not be selling meals with plastic service neither serving drinks in plastic cups (we have got a lot of spare cardboard cups for coffee that we will use though). We encourage you to take part in our fight against trash and thus bring your own plates, cutlery and cups. There will be a dishwashing station so you can clean your stuff and use it again… and again… and again, instead of throwing it out every time. If you 'forget' to bring your dining tools we will sell a limited amount of plates, cutlery and cups: 25dkk for each kit.
Giro D'Honey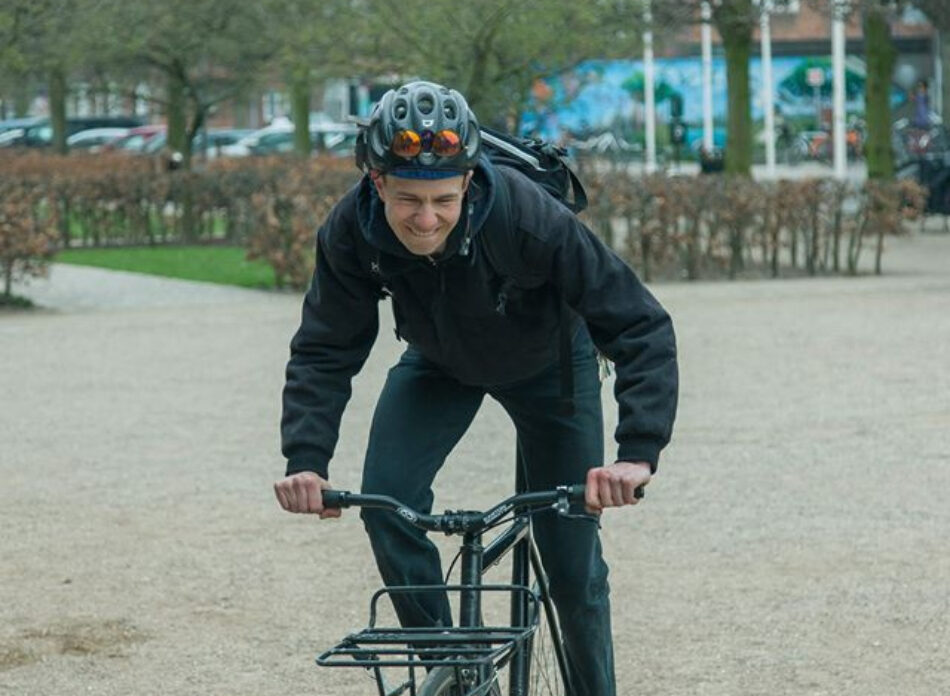 By Jens Rubin
23.06.18
Come grab your favorite bike and join in on this first edition of the Giro D'Honey, where we will travel from Copenhagen to Honeyland Festival on every Danes' favorite transporter: The bicycle. The stage will be going through the beautiful farmlands of southern Sweden, and the rocky hills of Bornholm, all the way to the festival. We will drop our luggage on the bus before setting out on the first stage of the day. An approximate 75 km ride, in slightly hilly, but gorgeous Swedish farmland from Malmö to Ystad.
There, a ferry awaits to take us to a second much shorter (Only 25 km), but even more amazing ride along the rocky coastline from Rønne, all the way to the Honeyland festivitas! We will set a welcoming pace, which would suit most, but we still have a ferry to catch. Every bike and their owner is welcome, but take into consideration your own ability to be pedaling close to a 100km in a day. So, channel your inner Lance Armstrong or Rolf Sørensen and come join me on a sweaty but satisfactory way to this year's festival! I'll bring tools to fix smaller "on the road" problems or a flat tire. But remember a full water bottle or two and a juicy lunch box. And of course, you will end up having your own bike on Bornholm to take you swimming in the ocean or cruisin' downtown.
Listen to Honeyland Livetape
By Jacob Kaarsberg
23.06.18
We've stitched together this mix of live-recordings from Honeyland concerts throughout the year.
Honeyland is not only about making a festival. With Honeyland Records we're establishing an online platform for the aspiring Danish underground scene. This livetape presents some of the most special and interesting artists of this moment. The recordings are from Honeyland Festival 2017, A Starry Night at Reffen209, A Starry Night at Teater Momentum and the Honeyland & Amarrass Records Tour.
A special thanks to the artists.
Tracklist:
No. 1 is released through Honeyland Records.
Kâgssagssuk – A Starry Night, Teater Momentum 31.3.18
ML Buch – A Starry Night, Reffen209, 15.12.17
Ydegirl – Honeyland Festival 2017, 4.8.17
Barmer Boys & Himmelrum – Tour in collaboration by Honeyland Palace, Amarrass Records, Second to the Left at Posten, Odense 30.5.18
Quiet Sonia – A Starry Night, Reffen209, 15.12.17
First Flush – Honeyland Festival 2017, 3.8.17
Anders Boserup – Honeyland Festival 2017, 4.8.17
Clarissa Connelly -Honeyland Festival 2017, 3.8.17
Artwork by Malthe Knudsen
Recordings from A Starry Night at Reffen209 made by Jeppe Kalnæs.